Product Details:

A deluxe assortment of our handiest gifts, gadgets, and self care items to surprise you dad this Father's Day!
Father's Day Gift Assortment Includes:
Cloth Gift Bag (Holds Six Bottles)
Duke Cannon Big A$$ Brick of Soap
1 Stanley Short Stack Travel Mug
Your Choice of One of the Following:
-Gentleman's Shoe Polish Kit
-Gentleman's Beard Kit


Your Choice of One of the Following:
-KeySmart Key Organizer
-True SEVEN Multitool
-Nebo Flashlight Mini Screwdriver


Bear Claw - Telescoping Back Scratcher
PLEASE SPECIFY IN ORDER COMMENTS Gadget Selection, and Kit Selection. If nothing is specified, a gift bag will be assembled with an assortment and packaged for you. Call 802 863 4644 for more details.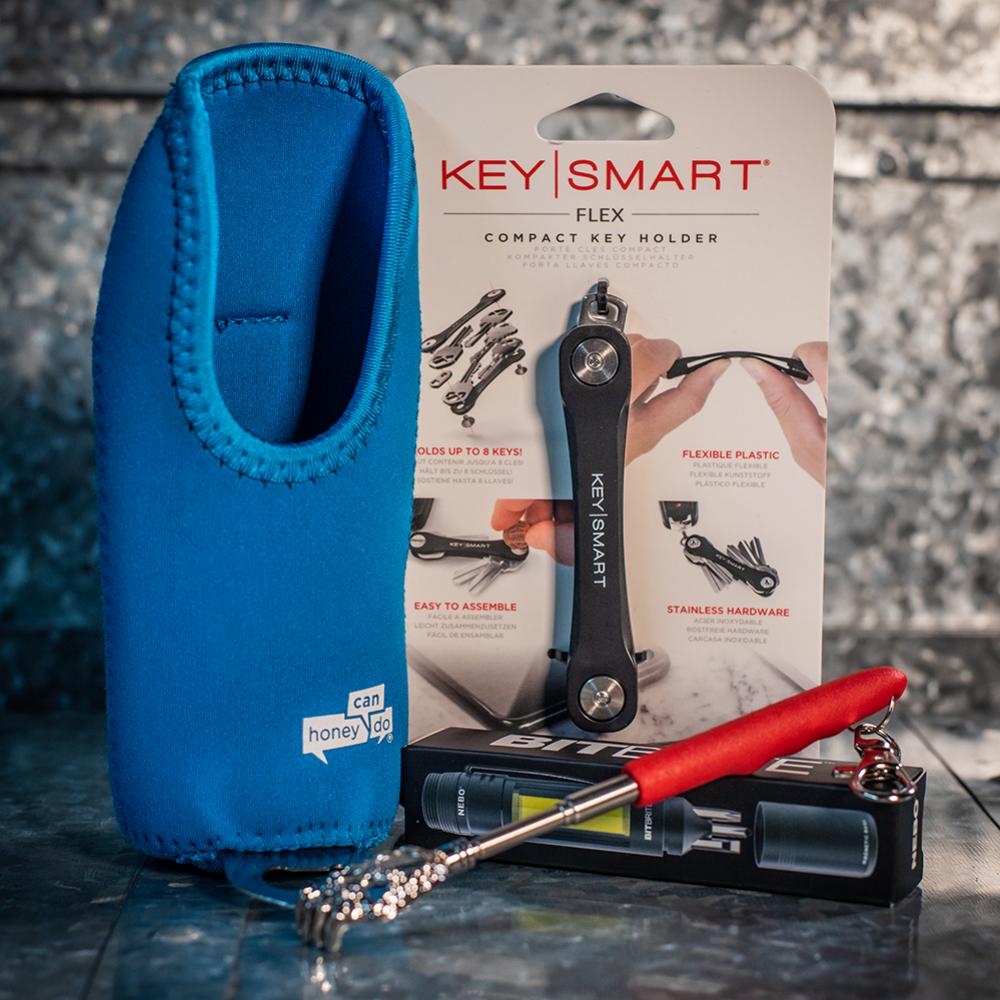 OR Check Out The Medium Pack for 29.99